About Cyclonis Backup
What is Cyclonis Backup & How Does it Work?
Backing up your photos, documents, and other valuable information is important, but it could also be time-consuming and difficult. Cyclonis Backup's mission is to make the process quick and simple. Your files are encrypted before being sent to be securely stored in the cloud. You no longer need physical drives that could get damaged or stolen. You only need to install Cyclonis Backup, choose what you want to back up, and press a few buttons.
The Scheduled Backup option can even do this for you. Simply set a time and a day for your backups, and let Cyclonis Backup take care of them for you. Keeping previous versions of your files means that should the worst happens, recovering your data is still possible.
Keep your files under control and stop worrying about losing data
Back up and restore files with ease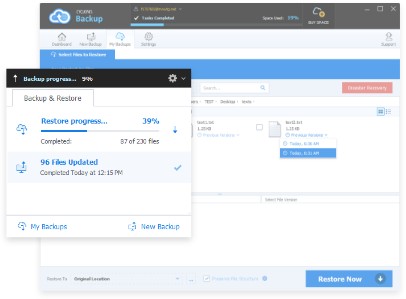 Damaged or malfunctioning hardware, natural disasters, human errors, ransomware infections… There are many ways in which you can lose your valuable data. Usually, however, there is only one way to recover it: from a backup. Cyclonis Backup is an affordable, easy-to-use backup solution which ensures that copies of your important files are stored in the cloud, out of harm's way.
Choose what you want to back up and when
Cyclonis Backup's intuitive interface lets you easily choose what you want to backup, and the set-and-forget Scheduled Backup means that the app will take care of your backups for you. All you need to do is tell it when you want your files to be backed up.
Protect your backups both in transit and at rest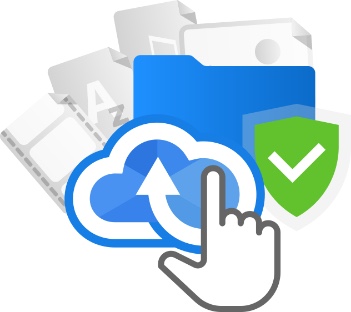 Cyclonis Backup relies on a powerful encryption mechanism to ensure that no data is stored or transmitted in a readable format. All incoming and outgoing communication is done via HTTPS which means that before being sent for storage, your backed up files are encrypted. When they arrive on our servers, they are automatically encrypted again in a way that doesn't allow even Cyclonis staff to view or access them.
Keeping your files safe is now easy
Family photos, important work-related documents, and projects you've put hours of work into. All of this and more can now be safely stored in the cloud, and you no longer need to worry about it.
---
Flexible Plans
Cyclonis Backup's plans are designed to cater for your individual needs. Choose the storage space you need, and don't pay for something you won't use. Should you need more storage, upgrading your plan is as easy as clicking a few buttons.
Intuitive Interface
Chances are, you are probably familiar with Windows' Explorer and MacOS' Finder already. If that's the case, navigating through Cyclonis Backup will be a breeze.
Unlimited File Versioning
A file got corrupted and was automatically backed up by Cyclonis Backup? No problem. The file versioning system allows you to restore a previous version of the file and retrieve your data.
Secure Encryption
As soon as you click the Start Backup button, Cyclonis Backup encrypts your files and sends them over a secure connection to the cloud. There, they are encrypted once again, meaning that even Cyclonis' staff can't see them.
Backing Up Files From External USB Devices
Keeping backups on external hard drives and USB thumbs could be problematic as these devices, just like the hard drive on your computer, could fail. Use Cyclonis Backup to transfer your data to the cloud and stop worrying about it.
Scheduled Backup
You don't need to set reminders, and you don't need to even think about your backups. Simply set a schedule and let Cyclonis Backup take care of the rest.
Cyclonis Backup Receives AppEsteem Certification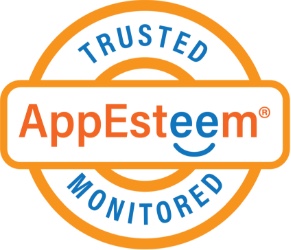 Cyclonis Backup has successfully completed a rigorous and demanding review upholding and complying with AppEsteem's high standards for the commitment to protecting the rights of consumers and users. Cyclonis Backup's certification satisfies over 100+ different App Certification Requirements (ACRs) covering a variety of the most comprehensive consumer-protection oriented guidelines in the software industry.
System Requirements
Operating System Requirements




Windows 7 SP1 or newer is required.

macOS 10.11 or newer is required.
Browser Requirements




49 or newer

48 or newer

10 or newer

48 or newer

15 or newer